Walks in Saint Michel Chef
If you are a lover of walking and wild nature, opt for walks in Saint Michel Chef Chef. Many possibilities are offered to you to make beautiful strolls in the region Pays de la Loire. This is the major advantage of choosing a camping in Saint Michel Chef Chef You are close to the sea and to nature at the same time!
Walking tours in Saint Michel Chef Chef
During your stay at camping Saint Michel chef, you can go on many walks. There are several places where this beneficial activity can be done.
À Saint-Michel-Chef-Chef in the extension of Saint-Brévin, enjoy the large sandy beaches and the pleasant smell of pine trees. Admire also the wooden huts mounted on stilts, so typical of the Jade Coast. You will also have the opportunity to see during your holidays more than fifty fisheries that you can contemplate and even photograph during your walks.
Around Saint Michel Chef Chef, from La Plaine-sur-Mer to Préfailles, there are beautiful sea cliffs. Here you can admire the rocky outcrops and small isolated coves that are a lover's delight. Enjoy a breath of fresh air and breathtaking views from the rocky outcrop of Pointe Saint-Gildas.
During your holidays, take the route of La Coulée verte, a natural space that links Saint-Michel and Tharon. This fabulous place is a popular playground for lovers of greenery for romantic walks. The circuit of the springs and menhirs is another option which offers very beautiful discoveries. The Comberge and Gibraltar springs which flow into the shale cliffs are a must see.
Whether you opt for a classic hiking trail, a leisurely stroll through the city centre or a nature excursion in the surrounding area, you will be delighted with this relaxing moment. In any case, you will certainly have a lot of fun continuing your walk and discovering many other little wonders.
Bike rides in Saint Michel Chef Chef
Once you have settled in at the Saint Michel Chef Chef campsite, take a day or two to discover some beautiful places by bike. To ensure your peace of mind, we even offer a bike rental directly at the campsite.
On a sunny morning, discover Saint Michel Chef Chef by bike. The surrounding countryside allows you to make many visits, especially if you are not from the region. Start your outing in the centre of Saint-Michel for a beautiful crossing of the Michelois soil. As soon as you get on your bike, you will pass the 5 wind turbines of the village. Stop for a few minutes in front of the panels that explain how these wind turbines work.
Then join the coastline to follow the small paths, keeping the ocean in sight. Along the way, old mills, seaside scenery and picturesque houses are intermingled.
You can also take the famous vélodyssée which passes through the town of Saint Michel Chef Chef or simply ride on the cycle tracks provided for this purpose.
Unusual walks in Saint Michel Chef Chef
In Saint Michel Chef Chef, it is also possible to make unusual walks.
During your stay you can enjoy a popular place for horseback riding. Indeed, in Saint Michel Chef Chef, in Loire-Atlantique, you can contemplate a spectacular landscape of woods, beaches and valleys on horseback.
Discover also the magnificent landscapes of the Jade coast thanks to original means such as kayaking or paddle.
Saint Michel Chef Chef is, indeed, an ideal place to relax while gliding on the water with a soothing view mixing blue horizons followed by abundant flora and fauna.
Whether you're going out as a couple, with family or friends, these activities are a great combination of fun and sport. They are therefore perfect for holidays and for making good memories.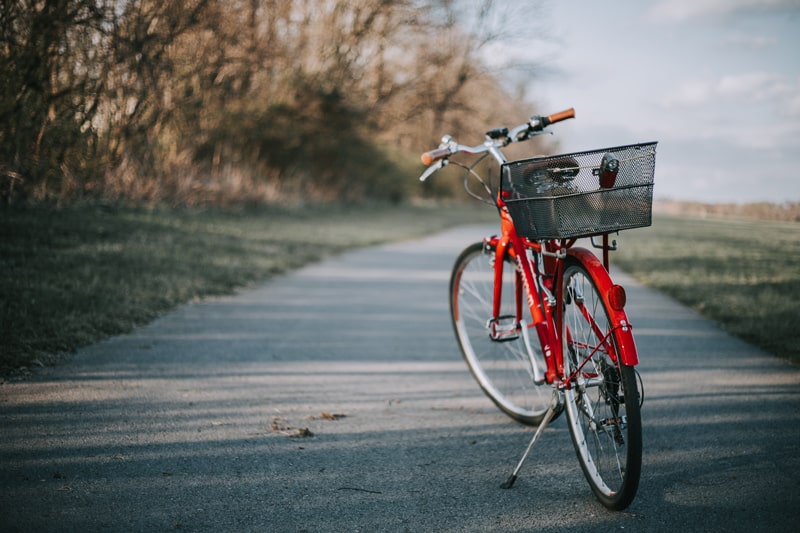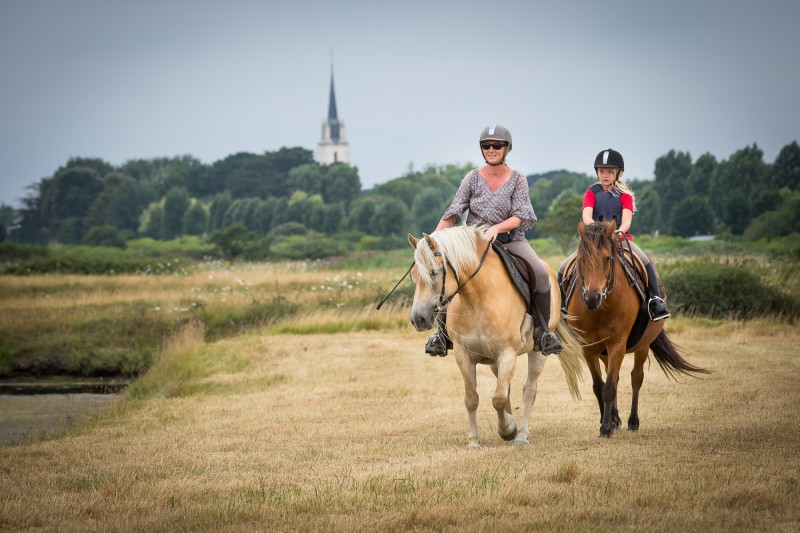 Do not hesitate to ask for information at the reception desk, we will be happy to advise you!