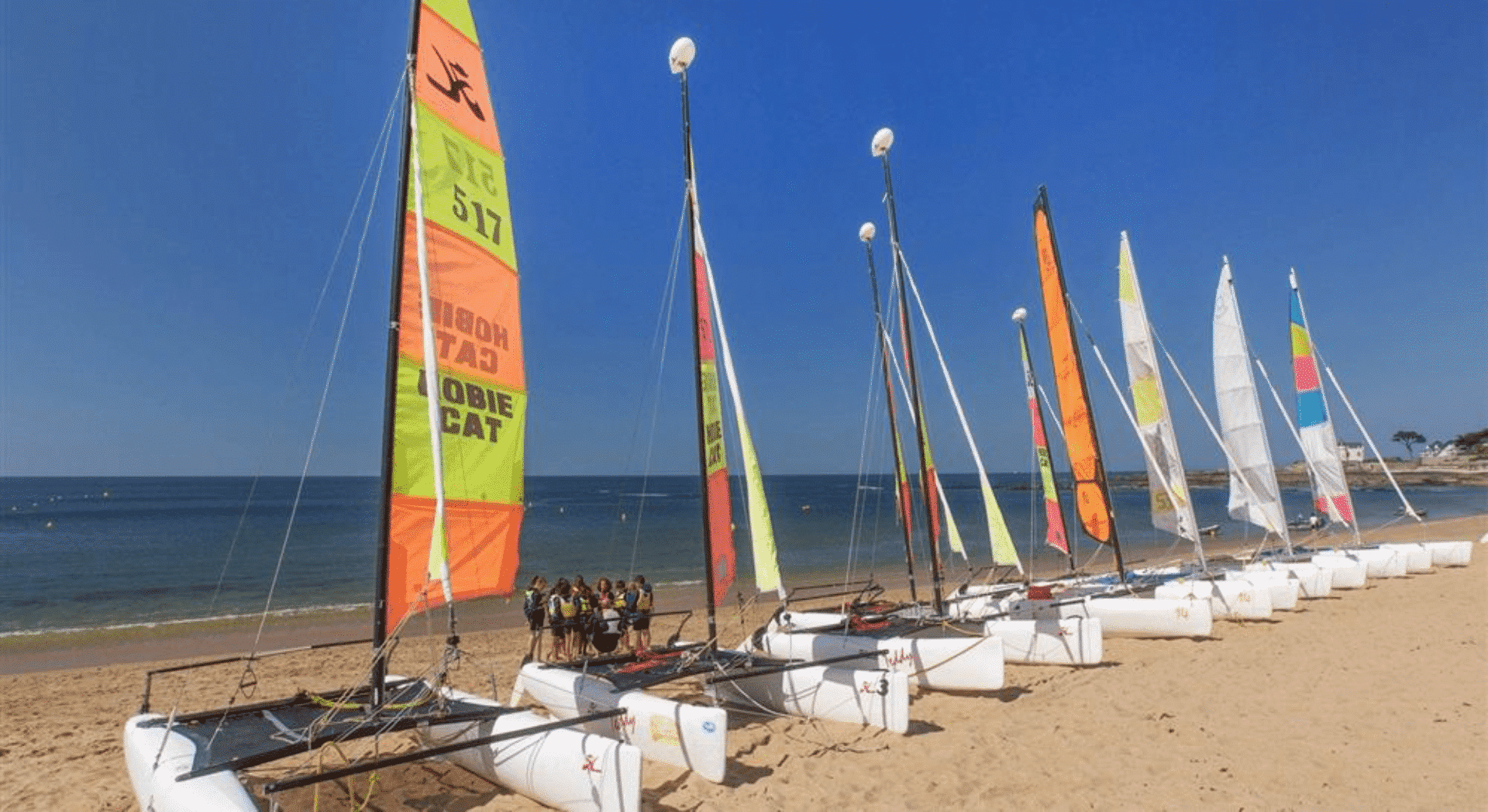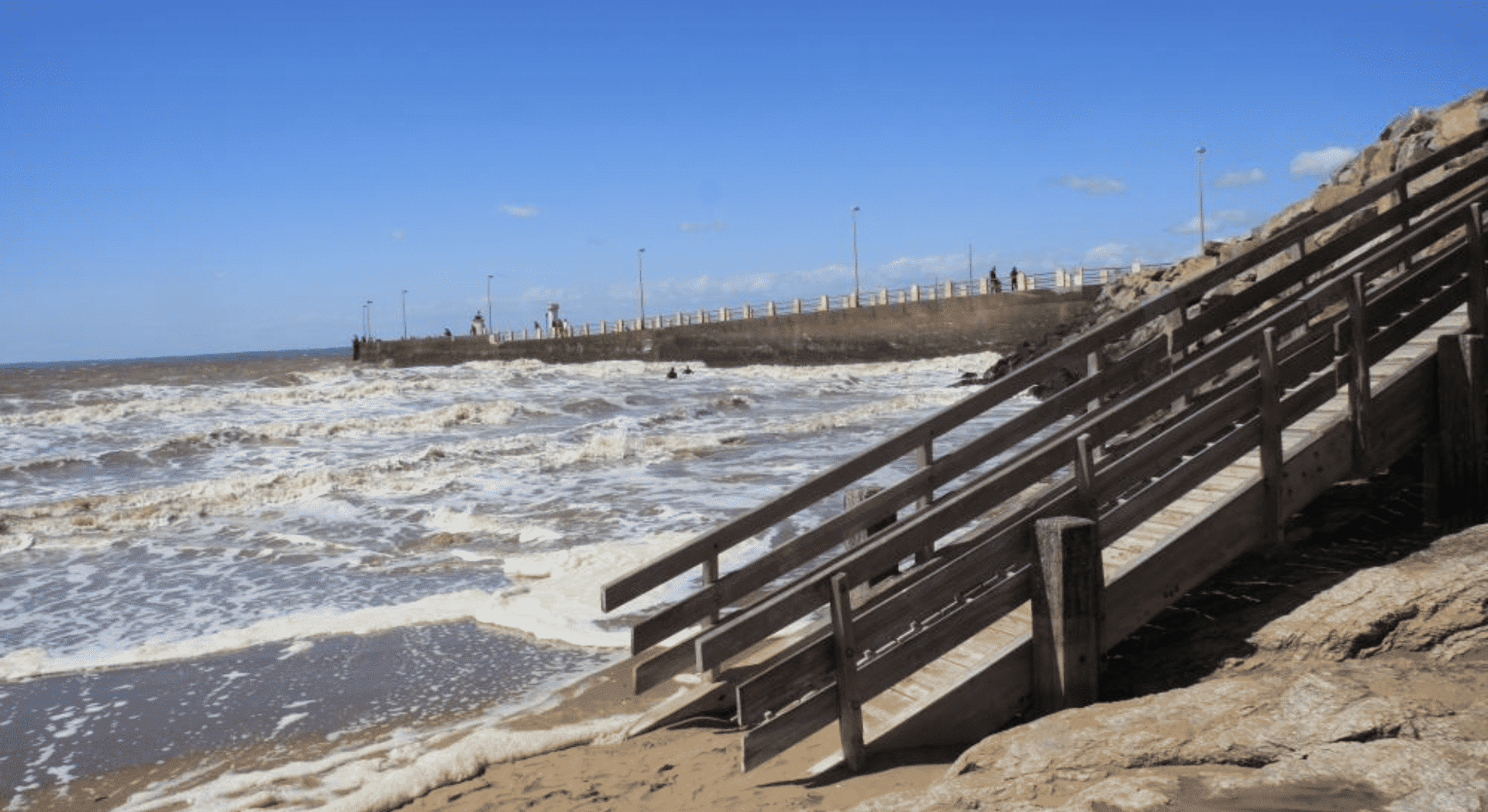 4,5 km of beach in Loire Atlantique… You are in for a treat!
At our campsite in Saint-Michel-Chef-Chef, the pleasures of the seaside come together. Between swimming, walking and relaxing under the western sun, you will always have something to do during your holidays.
The commune of Saint Michel-chef-chef alone has 4.5 km of beach and coves, including 3 km classified " blue flag " and two supervised beaches. Water sports club, mickey club, children's games, tiralos: the beach is accessible to all.
The beach at Cormorane is supervised in summer and has a sailing club and games for children.
Cormorane Nautical Centre – Bd de l'Océan in Tharon Plage – 02 40 27 82 99. Sailing boats, cruising boats, windsurfing, catamarans or kayaks: in the heart of the seaside resort, just a stone's throw from the campsite, treat yourself to a trip on the sea!
Accessibility. During the season, 2 tiralos are lent to disabled people who wish to do so. To do this, contact the supervisors at the two aid stations. Beach of Gohaud : 02.40.27.99.49 – Beach of Tharon – 02.40.64.90.42.
You may be a fan of fishing on foot … follow us : we are changing section !